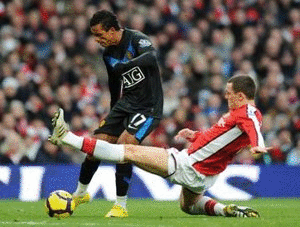 What a great game, and surely the outcome was what the MANCHESTER UNITED fan expected from the champions. The result surely put united confidence high and the title race in hand. But surely the man of the match is NANI where he assist in two goal, where the first was own goal by Almunia and the second by WAYNE ROONEY on the first half.

So at the moment united is second on the TABLE with a point behind. So hopefully this winning will carry on and united can hold on to the title.


Match Video Highlights thanks to Freetoair.